Colloque des Jeunes Chercheur·se·s en Sciences Cognitives (CJC-SCo)

Le Colloque des Jeunes Chercheur·se·s en Sciences Cognitives (CJC-SCo) offre une occasion pour les étudiant·es et jeunes chercheur·ses de prendre part au monde des congrès et conférences scientifiques, ainsi que d'échanger autour de leurs travaux de recherche par le biais de communications orales et affichées.
Cette année se tient la 12ème édition du CJC-SCo à l'ENS, au 29 rue d'Ulm à Paris le samedi 2 avril 2022. 
Les objectifs du colloque sont :
Promouvoir les sciences de la cognition
Animer la jeune communauté scientifique
Favoriser les rencontres entre jeunes chercheur·se·s
Encourager le dialogue interdisciplinaire
12 éditions du colloque ont été organisées depuis 1994
28 talks sont prévus pour cette 12ème édition
150 participant·es sont attendu·es le 2 avril
09h30 - 11h30 : Session 1
Session 1B : Langage et linguistique
11h30 - 13h00 : Session 2
Session 2A : Mesures cérébrales et physiologiques
Session 2B : Perception du temps
14h30 - 15h00 : Session 3
Session 3A : Biais, stéréotypes et vulnérabilités
Étude des facteurs de vulnérabilité de la personne âgée au commerce numérique frauduleux
L'objectif de ce travail de thèse est d'enrichir les connaissances actuelles sur les vulnérabilités liées à l'âge dans le cadre du commerce numérique. Nous cherchons notamment à mettre en exergue les facteurs de vulnérabilité aux fraudes numériques telles que le phishing. Durant cette intervention, l'avancement de ce projet sera discuté, par le biais de la présentation des premiers résultats, tant qualitatif (recueil de type « Netnographie »), que quantitatif (questionnaire en ligne auprès de population française ; N=450). La dernière étape du protocole expérimental, incluant la participation du Userlab angevin sera aussi présentée. Cette dernière tendra à ajouter des indices physiologiques (Eye-tracking, facetracking, mesure de la conductance cutanée), aux données déjà récoltées lors des précédents recueils.
Thomas FLORES Doctorant.e, Laboratoire de Psychologie des Pays de la Loire, Angers
lllusion of knowledge among medical staff: assessing the calibration between objective accuracy and subjective confidence in basic statistical knowledge
Studies have highlighted healthcare professionals' insufficient proficiency towards statistical data which can impair physicians' decisions and threaten patient safety. As previous findings suggest medical staff's tendency to overconfidence, an underexplored crucial aspect lies in doctors' awareness of their lack of knowledge.
Through a 20 min online survey, this study therefore proposes to 1. investigate physicians', residents' and medical students' coherence between their confidence judgments and their actual accuracy about statistical knowledge and calculations, 2. evaluate the impact of statistical data framing on accuracy and confidence. Two numerical framings were used: conditional probabilities (CP, usual in the medical context) VS natural frequencies (NF, a more intuitive framing proposed by Hoffrage & Gigerenzer, 1998).
15% of the 633 respondents answered the survey question correctly while 67% of the respondents answering incorrectly reported confidence higher than 80%. This mismatch points out that this statistical illiteracy seems strengthened by an illusion of knowledge. We found a significant impact of the framing on accuracy and confidence: respondents in NF condition were twice more likely to answer correctly than those in CP, and NF framing was associated with a higher median level of confidence. Our results will enlighten future corrective intervention attempts.
Camille LAKHLIFI Doctorant.e, Institut du Cerveau, Paris
Co-auteur.e.s : Lejeune François-Xavier, Rouault Marion, Khamassi Mehdi, Rohaut Benjamin
L'estimation temporelle influencée par les stéréotypes agistes au cours du vieillissement
L'estimation temporelle est la capacité à estimer une durée, celle-ci est sollicitée quotidiennement et est impactée par le vieillissement cognitif. Le vieillissement est également un construit social au travers duquel des stéréotypes agistes émergent. Des recherches ont pu démontrer que ces stéréotypes avaient un impact sur le jugement temporel du sujet jeune. Cette  étude a pour but d'étudier l'influence des stéréotypes agistes sur l'estimation temporelle du sujet âgé (versus celle du sujet jeune). Pour ce faire, des participants jeunes et âgés ont réalisé une tâche d'estimation verbale dans le cadre du paradigme du jugement temporel prospectif. Nous avons amorcé explicitement les stéréotypes agistes par le moyen d'un jeu de mots selon deux conditions (i.e. une neutre et une négative) que les participants ont effectué avant la tâche temporelle. Au regard des changements cognitifs liés à l'âge, des mesures de mémoire de travail et d'attention ont fait l'objet d'analyses corrélationnelles avec les performances temporelles obtenues. Puis, au vue de l'influence des stéréotypes agistes sur le fonctionnement cognitif, une mesure d'anxiété a également été mise en lien avec les performances temporelles retrouvées. L'ensemble des résultats ont également été discutés selon le modèle théorique de la porte attentionnelle.
Elodie SARAPINSKY Etudiant.e en M2, Laboratoire Mémoire, Cerveau & Cognition (LMC2), Paris
Co-auteur.e.s : Baudouin Alexia
Session 3B : Troubles neurologiques
Étude des liens entre déficit synergique du mouvement des yeux et du corps et instabilité posturale chez des patients parkinsoniens
Les patients parkinsoniens présentent des déficiences singulières au niveau du contrôle postural, des mouvements des yeux, de l'attention. Nous avons testé si ces patients présentaient des déficiences de synergie entre mouvements des yeux et du corps lors de tâches visuelles réalisées debout.
Dix-neuf patients (58.47±10.9 ans, H&Y : II/III, traitement dopaminergique habituel) et vingt témoins (62.15±8.55 ans) ont exploré des scène de maisons en RV (100° d'angle visuel) en réalisant deux taches visuelles : précise (localisation de cible) et non-précise (visualisation libre) (6*45 sec par tâche). Les mouvements des yeux (SMI) et du corps (Biometrics ; Polhemus) ainsi que l'attention des participants à la tâche réalisée (données oculométriques) ont été analysés.
Des relations destabilisantes entre mouvements des yeux et du corps ont été observées chez les patients parkinsonien. Ceci constituaitun facteur agravant leur instabilité posturale (p<0.001). Ces relations destabilisantes étaient exagérées lors de l'execution de la tâche visuelle precise (p=0.002) qui necessitait plus de ressources attentionnelles (p<0.001).
La maladie de Parkinson semble induire une rupture de la synergie entre mouvements des yeux et du corps. Des exercices de rééducation portés sur la réalisation de tâches visio-posturales permettrait à ces patients d'améliorer leur stabilité et interaction avec l'environnement.
Yanne-Romain KECHABIA Doctorant.e, SCAlab, Lille
Co-auteur.e.s : A. Delval, L. Defebvre, Tarkeshwar Singh, C.T. Bonnet
Développement d'une IA permettant la personnalisation de la réhabilitation motrice post AVC grâce aux interfaces cerveaux ordinateurs
Stroke is the leading cause of complex disability. Indeed, 40\% of person suffering from stroke present loss for motor function in their upper limb. Recent meta-analysis have shown positive effects of Brain Computer Interfaces (BCI) on motor rehabilitation of stroke patients due to a synchronicity between movement intention and relevant feedback. Yet, two aspects need to be improved: the personalisation of the training (adaptive learning) by taking into account the specificity of users (demographics data, cognitive and personality profiles, mental states) and the improvement of the classification performances including data of the profile and states of the user.
Implementing adaptive learning for BCI based stroke rehabilitation is a challenge that could be addressed with artificial intelligence (AI) algorithms. However, this approach requires a better understanding of the factors affecting BCI-based post-stroke motor recovery in order to design the algorithms used. We will notably consider the effect of stroke-related somatosensory impairment, fatigue and attention in our adaptive learning approach and personalised classification for post-stroke motor rehabilitation by BCI.
David TROCELLIER Doctorant.e, INRIA (équipe POTIOC),Bordeaux
Co-auteur.e.s : Fabien Lotte, Bernard N'Kaoua
Exogenous attention interacts with conscious perception: evidence from intracerebral recordings
Endogenous attention seems to have a limited role in conscious perception, but exogenous attention might be necessary, although not sufficient, for it. Here, we recorded neural activity from 727 intracranial contacts in 13 patients with drug-resistant epilepsy, while they detected near-threshold peripheral targets preceded by supra-threshold non-predictive exogenous cues. A trajectory k-means clustering revealed distinct patterns of neural dynamics: 1. Validly cued seen targets elicited stronger neural activity than invalidly cued ones. After fast transient target-related visual activity, there was sustained activity in fronto-temporal regions mostly connected by the right SLF II and III, and late accumulation activity in bilateral dorsolateral PFC and in right hemisphere orbital PFC mostly connected by the right SLF I and III. 2. Invalidly cued seen targets elicited sustained early activity in the right hemisphere TPJ and IFG (reorienting network), connected by SLF III. A task simulation with recurrent neural networks supported the causal contribution of these frontoparietal networks to conscious perception. We provide new, compelling evidence on the role of dorsolateral and orbital PFC in the conscious perception. Distinct attentional networks connected by right SLFs had clear roles in conscious perception of exogenously cued, near-threshold targets, consistent with Posner's gateway model.
Jianghao LIU Doctorant.e, PICNIC – ICM, Paris
Alfredo Spagna, Jacobo D. Sitt, Dimitri J. Bayle, Alexia Bourgeois, Katia Lehongre, Sara Fernandez-Vidal, Vincent Navarro, Claude Adam, Virginie Lambrecq, Tal Seidel Malkinson, Paolo Bartolomeo
15h30 - 16h30 : Session Posters
16h30 - 17h30 : Session 4
Les émotions et traits de personnalité entraînent-ils une distorsion perceptive des tailles?
L'essentiel des comportements humains vise à l'atteinte de buts ou à l'évitement de menaces et est sous-tendu par des tendances à l'action qui modulent la perception visuelle de manière individuelle : les tendances à l'approche sont caractérisées par une diminution de la distance perçue entre soi et les stimulations présentes dans l'environnement tandis que les tendances à l'évitement se traduisent par une augmentation de cette distance. Différents travaux ont mis en évidence le rôle des stimuli émotionnels dans l'induction des tendances à l'approche/évitement. Ainsi, les visages rassurants ou menaçants sont généralement jugés plus proches de soi que les visages neutres. Des distorsions perceptives sont également observées dans l'estimation de la taille de stimuli émotionnels : les mots à valence positive paraissent ainsi plus grands que les mots neutres ou à valence négative, les traits de personnalité semblant toutefois largement moduler ce biais. La persistance de cet effet face à des stimuli neutres présentés subséquemment suggère une certaine robustesse des tendances à l'action sur les processus perceptifs. Dans notre étude, nous souhaitons quantifier l'impact de mots et visages émotionnels utilisés en tant qu'amorces sur l'estimation de la taille de stimuli neutres et étudier l'influence potentielle de la personnalité sur ce mécanisme.
Amandine GUILLIN Doctorant.e, Laboratoire Vision Action Cognition (VAC), Université de Paris, Paris
Co-auteur.e.s : Chaby Laurence & Vergilino-Perez Dorine
Investigation of the relationship between evidence accumulation and perceptual consciousness using iEEG
In the last decades, much neuroscientific research has focused on the neural correlates of consciousness, but not on the neural mechanism that underlies conscious perception. This project aims to identify such a mechanism based on evidence accumulation (EA), where the brain accumulates noisy sensory information over time to form a perceptual decision. We investigate whether perceptual consciousness and associated confidence ratings can be explained by accumulators in the human brain by recording intracranial electrophysiological activity in patients with epilepsy while they perform a face detection task. We analyze high gamma activity as a proxy of local neuronal firing in order to assess the temporal dynamics of neuronal populations that distinguish between seen and unseen stimuli, controlling for motor and decisional activity. Most importantly, we assess if those populations display hallmarks of EA. Data collection has already been completed for 10 patients. Preliminary analyses indicate that some electrodes in the fusiform gyrus, superior parietal cortex, and insula are sensitive to both EA and conscious perception irrespective of reports. We discuss these findings in light of a recent theoretical proposal linking evidence accumulation with conscious experience.
François STOCKART Doctorant.e, Laboratoire de Psychologie et NeuroCognition (LPNC), Grenoble
Co-auteur.e.s : Michael Pereira, Nathan Faivre
Recognizing tactile movements and emotions through their auditory conversion
Touch allows communicating emotions in a way proper to this sensory modality. In the peculiar case of sensory substitution, compensating for one sensory impairment by stimulating another sensory modality relies on information that often does not include the affective content the senses usually bring about. Our research thus explores theoretically and experimentally whether a tactile-to-auditory substitution could convey emotions through auditory stimuli only. To this aim, we recorded short audio clips of a human hand doing different movements on a forearm and asked participants to recognize both the different types of touch through their corresponding sounds and their underlying affective content. The results of our experiments are consistent with our hypothesis: in a first experiment participants who listened to these short audio recordings were able to identify the natures of the tactile interactions (e.g., stroking, tapping), while in a second experiment participants recognized their corresponding emotional intention (e.g. joy, fear) with little to no cue nor context information. This study shows for the first time that one can identify both the tactile and emotional content of tactile interaction through its audio correspondence, and promise a rich avenue of future research on tactile to auditory sensory substitution.
Alexandra DE LAGARDE Etudiant.e en M2, Institut des Systèmes Intelligents et de Robotique (ISIR), Paris
Co-auteur.e.s : Louise Kirsch, Malika Auvray, Catherine Pélachaud
Session 4B : Apprentissage
Retours visuels inversés du mouvement des mains et planification de l'action
Sur le plan neurocognitif, les individus représentent leur corps en action par l'intermédiaire d'un apprentissage des effets produits par leurs actions (Hommel, 2019). Néanmoins, comment se déroulent ces apprentissages lorsque les actions induisent plusieurs effets en conflit ? Dans la thérapie miroir, la perception des retours visuels en miroir d'une main influencent les processus neurocognitifs de l'autre main (Ramachandran & Rogers-Ramachandran, 1996). Cette influence serait dû à une prévalence des retours visuels lors de l'intégration multimodale des retours visuels (altérés par le miroir) et des retours proprioceptifs/tactiles mis en conflit. Cette prévalence s'explique par une plus grande fiabilité des signaux visuels (Ernst & Bank, 2002). La thérapie miroir peut être considérée comme un cas particulier d'un apprentissage action-effets et ces résultats soutiennent donc une prévalence des retours visuels dans ces apprentissages lorsque plusieurs effets sont en conflit. Notre objectif est de mettre à l'épreuve cette hypothèse. Pour cela, nous avons couplé un nouveau dispositif d'inversion des retours visuels des mains à une mesure de compatibilité stimulus-réponse, la tâche Simon (Hommel, 2011) reconnue comme une mesure indirecte des apprentissages action-effets.
Hamza SABEK Doctorant.e, Laboratoire des interactions cognition, action et émotion, Nanterre
Co-auteur.e.s : Loïc HEURLEY
Optimisation of sensorimotor learning : You want mixed coding ? Use mixed reliability !
During motor learning, sensory feedback allow to reduce the gap between what individual had to produce and what he/she actually did (Schmidt, 1993). Recent work suggests that learning a movement depends on the reliability of sensory information (Kording & Wolpert, 2004). The unreliable visual feedback had a negative impact on long-term learning but also stimulated mixed coding, i.e., visuospatial and motor (Bernardo et al., submitted), promoting better sequence learning (Kovaks et al., 2009). Here, we manipulate reliability during training in order to achieve both optimal long-term learning and mixed coding. Participants (N = 68) performed a 12-element sequence 200 times with a visual cursor that was reliable or unreliable during acquisition. Delayed retention tests and intermanual transfer tests (visuospatial and motor) were administered 24 hours later. For the Reliable group, the cursor was reliable; for the Unreliable group, the cursor was unreliable; for the PrimoR group, the cursor was reliable during the first part of the acquisition and unreliable during the second part; finally the PrimoU group was reversed. Preliminary results indicate that the primoR group combines (multiplies? accumulates?) the benefits: good learning like the reliable group and mixed coding like the unreliable group.
Marie BERNARDO Doctorant.e, CeRCA, Centre de Recherche sur la Cognition et l'Apprentissage – CNRS UMR 7295, Poitiers
Co-auteur.e.s : Blandin Yannick, Casiez Géry, Scotto Cécile
Les effets des stratégies pédagogiques sur la motivation dans l'acquisition d'une langue étrangère. Étude comparée de trois contextes: Canada, France et Finlande
Notre recherche se situe dans le cadre des travaux portant sur la motivation dans l'apprentissage des langues secondes (L2). L'objectif de cette étude est de mieux comprendre comment les stratégies d'enseignement influencent la motivation des élèves lors de l'apprentissage d'une L2 chez les jeunes adolescents de 11 à 14 ans. Nous nous focalisons sur l'enseignement de l'anglais L2 à travers une analyse comparative en France, au Canada et en Finlande. Il est admis que des stratégies pédagogiques différentes sont déployées dans chacun de ces pays : celles-ci devraient avoir un impact différent sur la motivation des élèves contribuant ainsi à des niveaux variables de motivation pour l'apprentissage de l'anglais L2. Une approche mixte sera utilisée pour recueillir les données. Les enseignants seront invités à renseigner un questionnaire sur les stratégies pédagogiques qu'ils utilisent. Ils participeront ensuite à un entretien semi-directif qui donnera une perspective plus approfondie à leur contexte d'enseignement. En outre, les élèves renseigneront une version adaptée de l'échelle AMBT de Gardner (2004) pour déterminer leur niveau de motivation pour apprendre l'anglais, et seront soumis à un entretien semi-directif. Les résultats de cette étude comparative pourraient contribuer à l'amélioration des pratiques pédagogiques pour l'enseignement des langues dans le secondaire.
Hannah BURROUGHS Doctorant.e, LIDILEM, Université Grenoble Alpes, Grenoble
Dans une volonté de maintenir le CJC-SCo accessible financièrement aux étudiant·es et jeunes chercheur·ses, le tarif de l'inscription à chaque session est libre. Toutefois, nous conseillons un tarif de 5€ (pour la journée) si vous souhaitez soutenir la Fresco et pour que le CJC-SCo perdure. Le buffet de collations est proposé à toute personne inscrite.
Pour information le colloque comporte plusieurs sessions en parallèle. Vous ne pourrez donc pas assister à tous les talks. Nous vous demandons, lors de votre inscription, de ne pas vous positionner sur des sessions ayant lieu en même temps (A et B) afin de ne pas bloquer une place inutilement.
Vous pourrez librement et sans inscription participer à la session poster et les découvrir tout au long de la journée.
Nous avons hâte de vous rencontrer !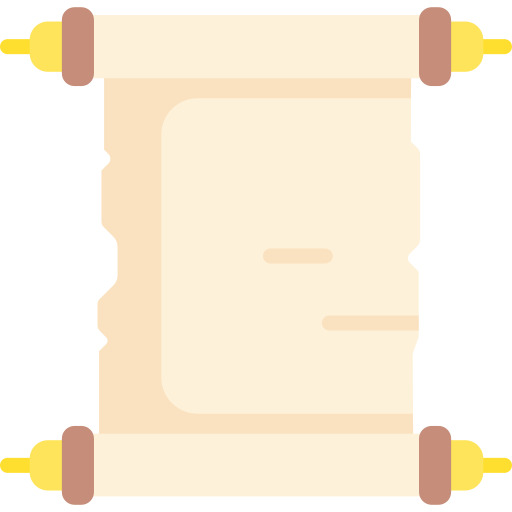 Le CJC-SCo : projet fondateur de la Fresco
Le colloque des jeunes chercheur·se·s en sciences cognitives est un événement particulier pour la Fresco. En effet, la création du CJC-SCo date de la fin des années 1990. C'est lors de la cinquième édition en 2003 que la Fresco a été officiellement créée. Depuis, la Fresco a organisé le CJC-SCo tous les deux ans dans différentes villes de France.
Historique des éditions du colloque
1ère édition : mars 1994 à Grenoble
2ème édition : 5-7 juin 1996 à Giens
3ème édition : avril 1999 à Soulac
4ème édition : mai 2001 à Lyon
5ème édition : 18-20 juin 2003 à Paris
6ème édition : 2-4 mai 2005 à Bordeaux
7ème édition : 30 mai – 1er juin 2007 à Lyon
8ème édition : 9-11 juin 2009 à Toulouse
9ème édition : 3-5 juin 2015 à Compiègne
10ème édition : 30 mars 2019 à Paris
11ème édition : 13 et 14 mars 2021 en ligne
12ème édition : 2 avril 2022 à Paris
Vous avez des questions ?
N'hésitez pas à nous contacter !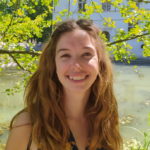 Cyrielle
Responsable du projet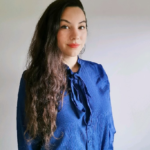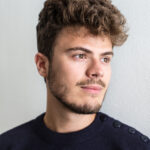 Matthieu
Chargé du projet